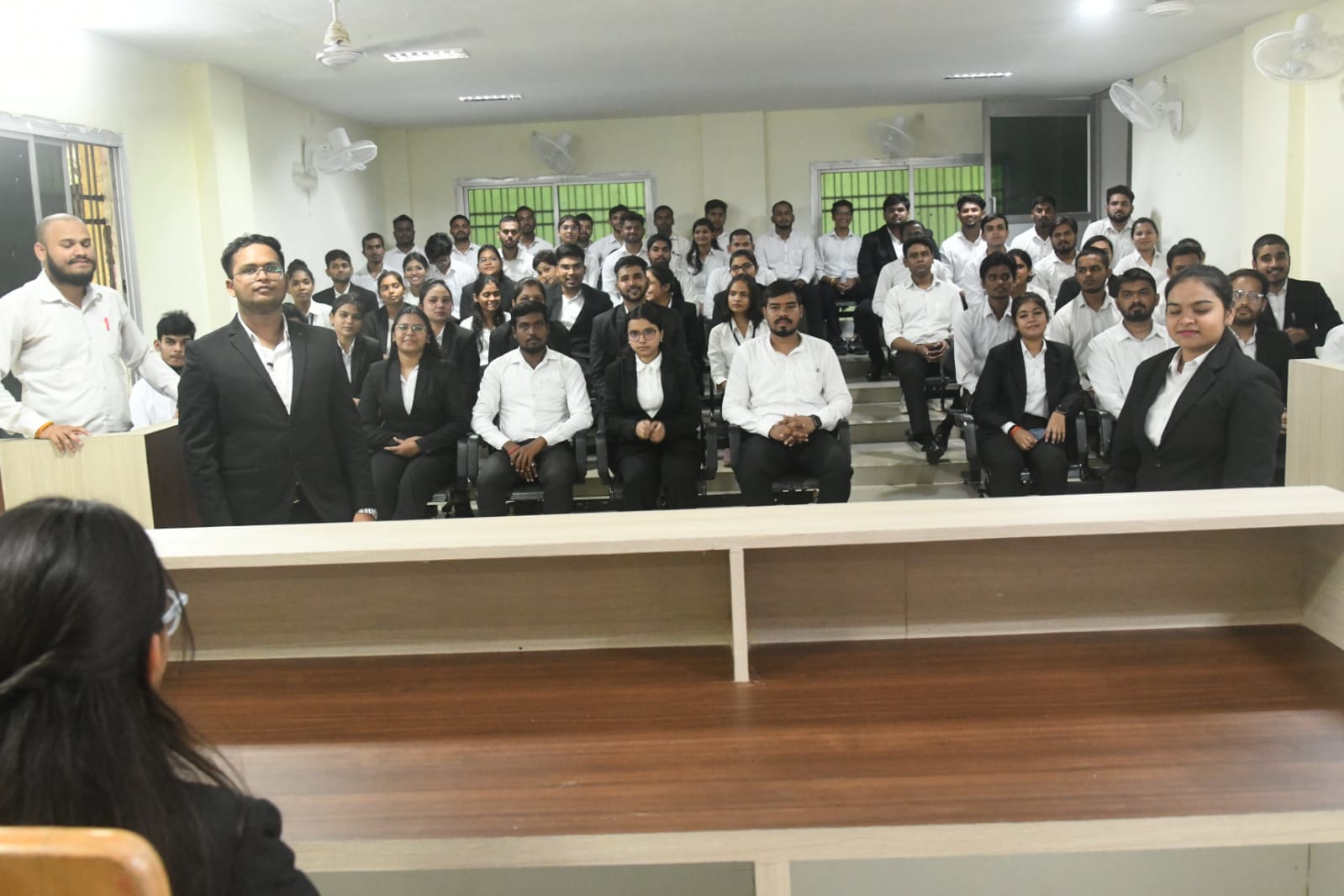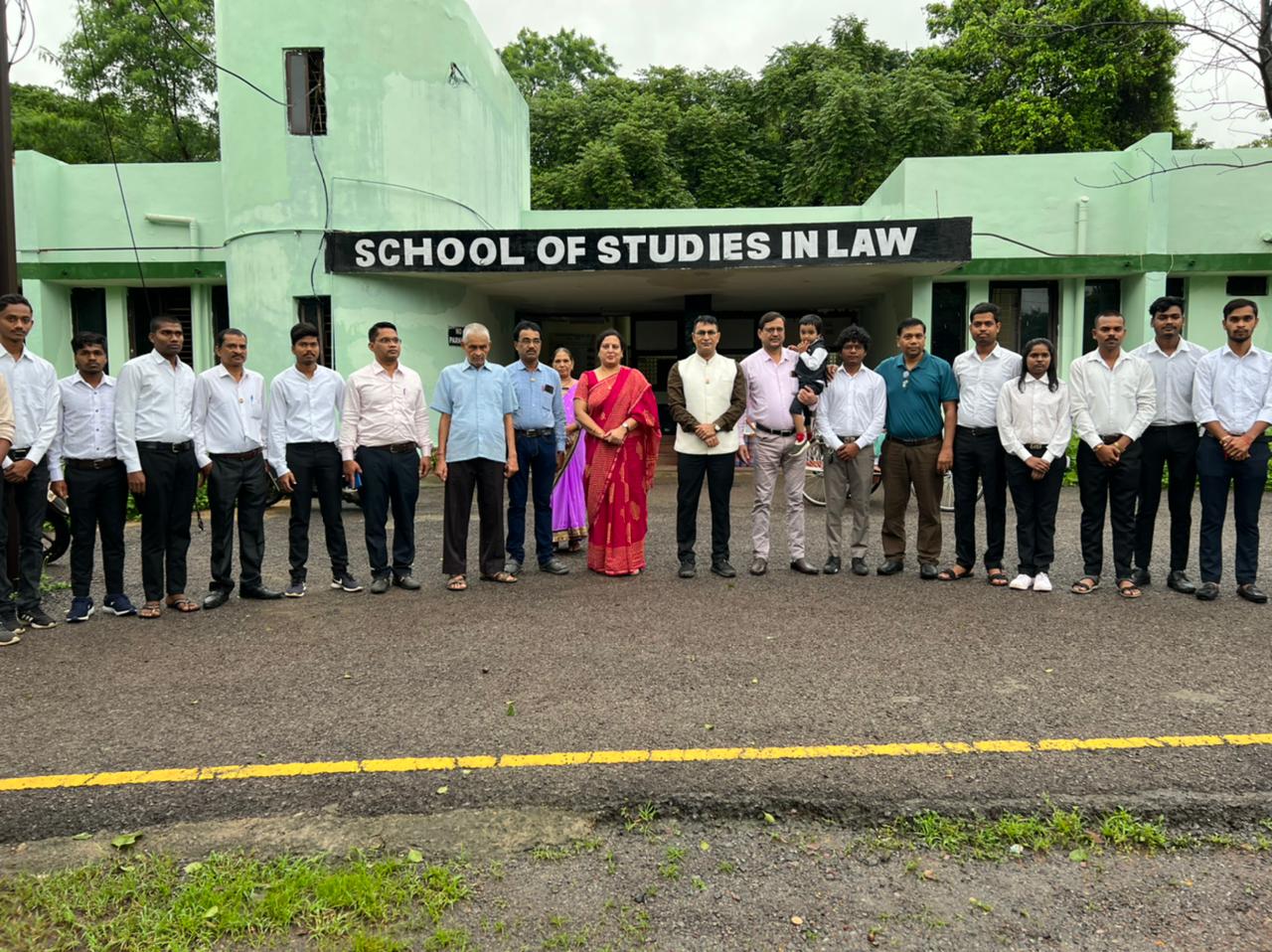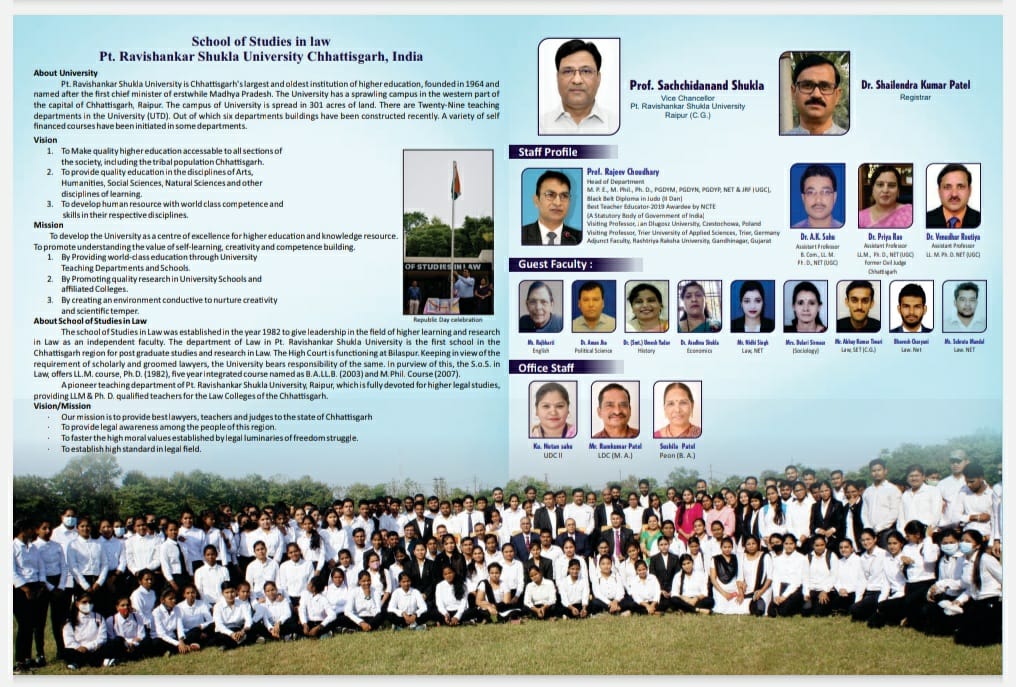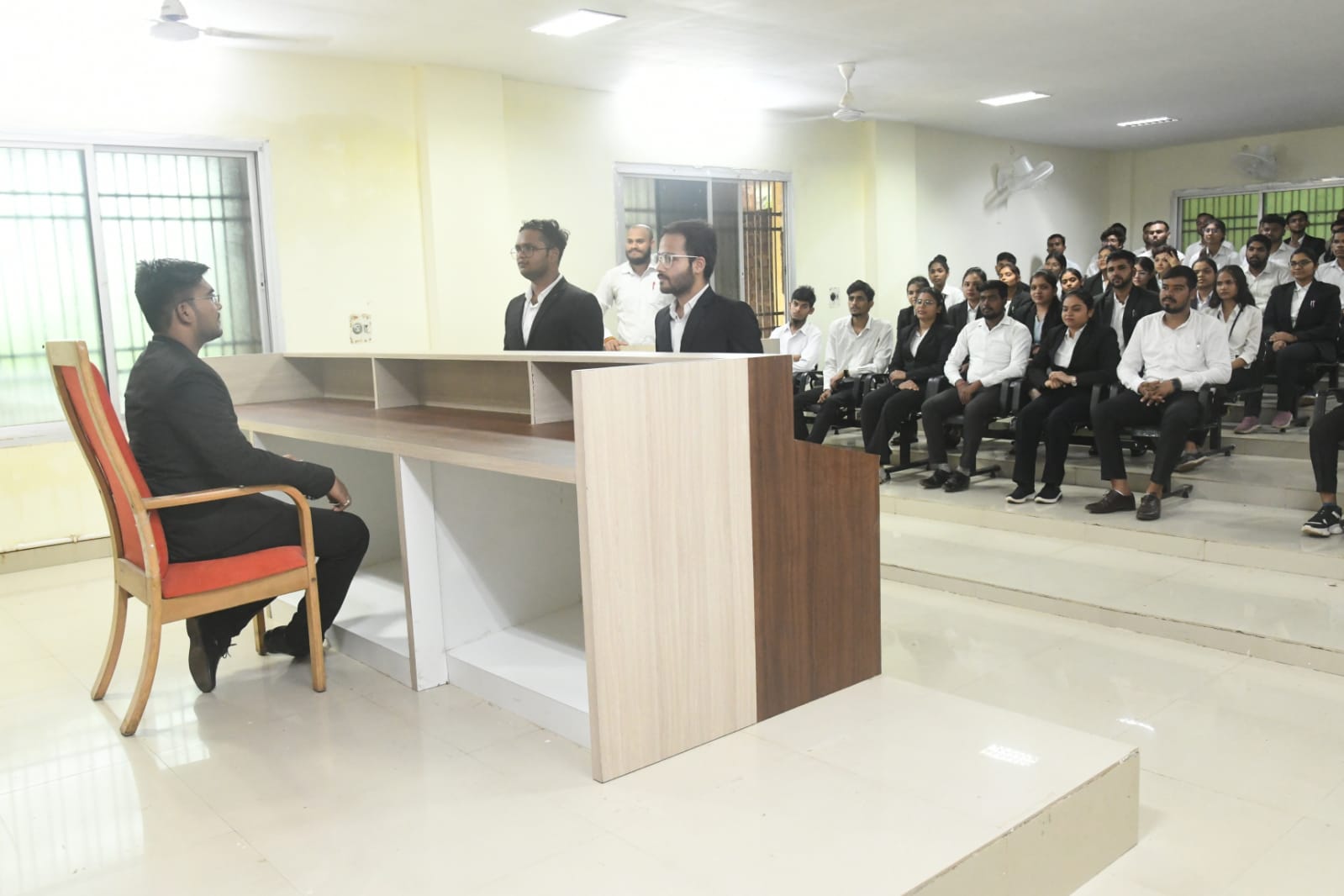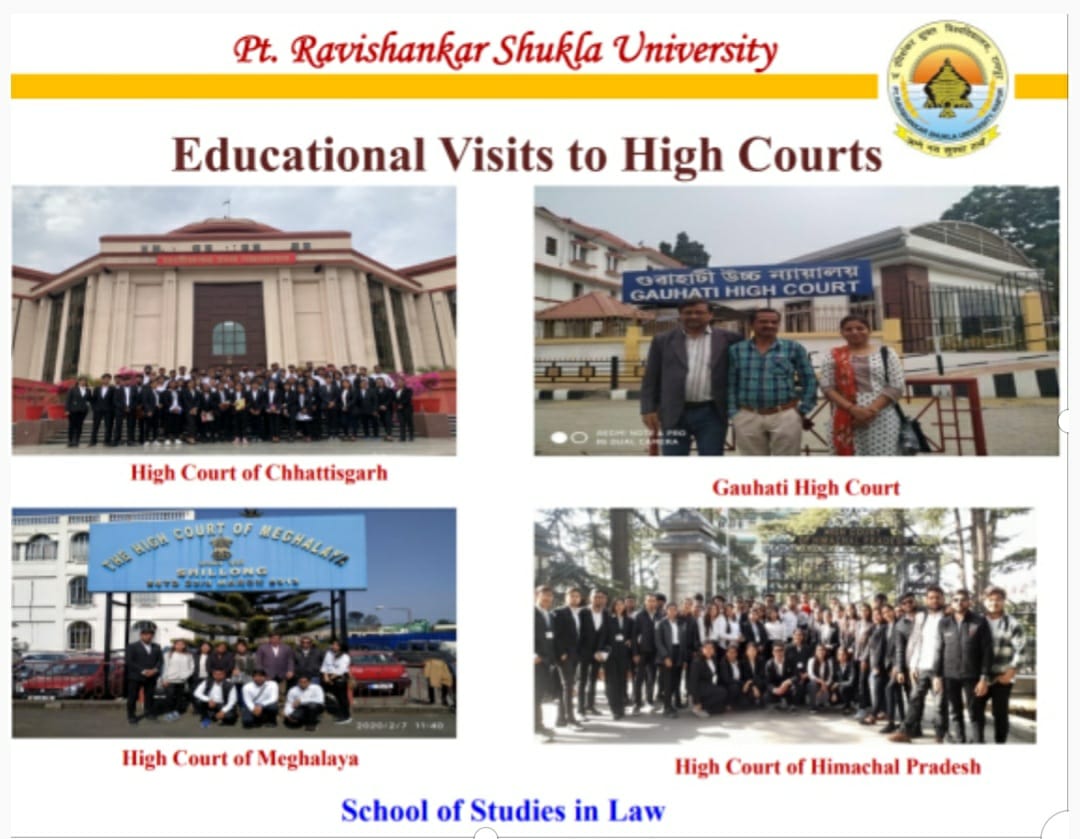 Year of Establishment: 1982
The school of Studies in Law was established in the year 1982 to give leadership in the field of higher learning and research in Law as an independent faculty. The department of Law in Pt. Ravishankar Shukla University is the first school in the Chhattisgarh region for post graduate studies and research in Law. The High Court is functioning at Bilaspur. Keeping in view of the requirement of scholarly and groomed lawyers, the University bears responsibility of the same. In purview of this, the S.o.S. in Law, offers LL.M. course, Ph.D. (1982), five year integrated course named as B.A.LL.B. (2003) and M.Phil. course (2007).
A pioneer teaching department of Pt. Ravishankar Shukla University , Raipur, which is fully devoted for higher legal studies, providing LLM & Ph.D. qualified teachers for the Law college of the Chhattisgarh.
Proposed Courses:
* B.Com. LL.B. (5 years Integrated Course)
* Diploma Industrial & Labour Law
* Taxation
* Human Rights & Legal Aid Clinic
Faculty:
Faculty Strength: 02 (Professor: 01 Vacant, Associate Professor: 01 Vacant, Assistant Professor-03, 11 visiting Faculty are appointed)