Vice-Chancellor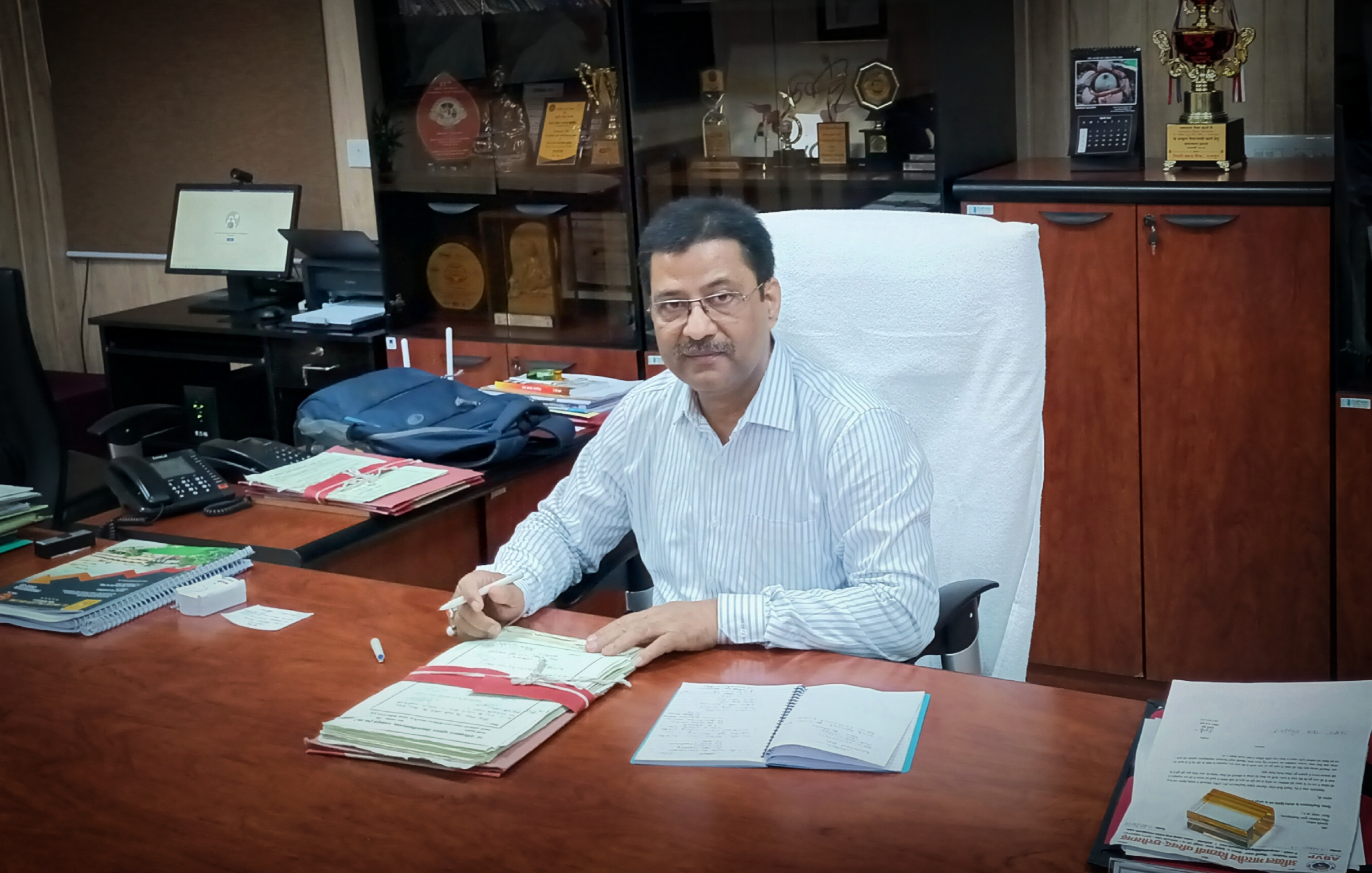 Prof. Sachchidanand Shukla
Vice Chancellor
(CV of Hon'ble Vice Chancellor)
Dear Visitor
It is my great privilege to be associated with Pt. Ravishankar Shukla University, Raipur which is the oldest and largest University of the environmentally and culturally rich state of Chhattisgarh. The University takes immense pride in being the pioneer of quality Education and center of need-based research in the state.
As an Educator I firmly believe that Education helps individuals to grow personally, professionally and socially. The University as a center of education believes in nurturing and enriching young brains by enhancing their learning process to provide them new perspectives, ideas, beliefs and solutions towards life. It is instrumental in shaping them first as a responsible individual and then as an informed citizen.
The scenario of higher education is witnessing a sea change with advent of new technologies in pedagogy and research. The University is taking initiatives to adapt to the changes and to meet the global challenges by enhancing the quality of education, bridging the gaps between academia and industry, promoting interdisciplinary studies and research for developing the knowledge, skills and ability of youth of the state and other states of the country.
Pt. Ravishankar Shukla University has 29 university teaching departments and 152 affiliated colleges which cover the entire ambit of higher education by providing undergraduate, post graduate and PhD programs in all disciplines of study. The university has seen various success stories like receiving PURSE Grant from DST, New Delhi, 'A' grade from NAAC and several breakthrough researches in various departments which have proved useful to the country and society.
The University has completed Sixty years of its existence in 2023. The university has set out on along journey and has grown its strength over the years to optimize the opportunities. I look forward for the support of all stakeholders on this fulfilling and rewarding journey of making Pt. Ravishankar Shukla University a Centre of Excellence in the field of higher education.
With best wishes,
Prof. Sachchidanand Shukla
Vice Chancellor