School of Studies in Geology and Water Resource Management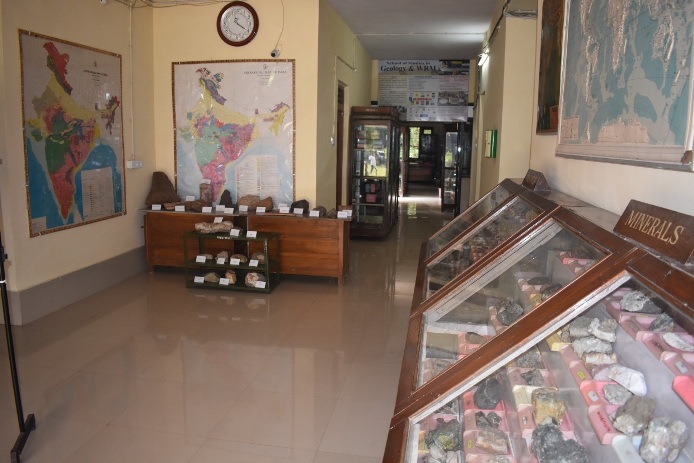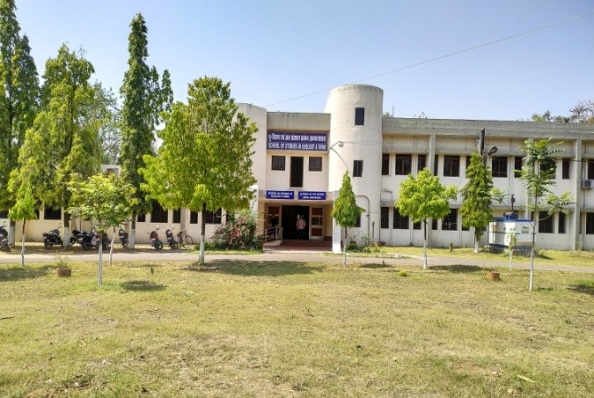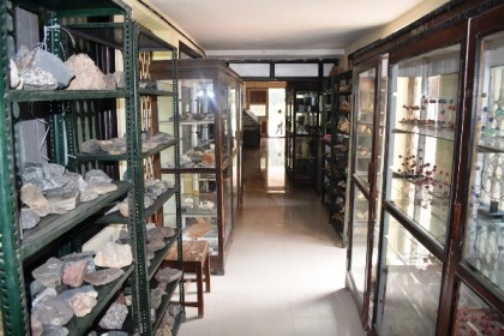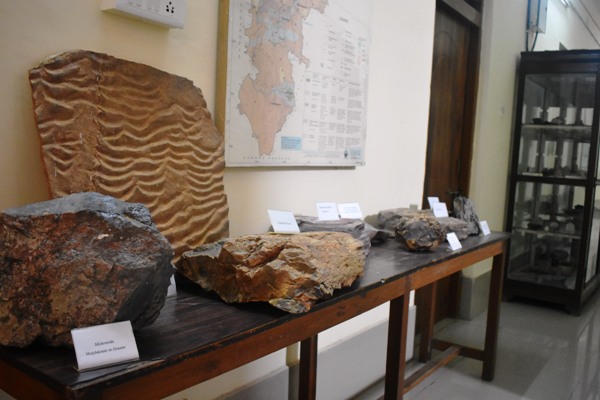 The School of Studies in Geology and Water Resource Management was established in 1984.
It aims at imparting basic insight into the subject with extensive field training, thus providing quality workforce.
The School offers postgraduate course in Geology leading to the degree of Master of Science (MSc), with specialisation in:
Hydrogeology
Environmental Geology
Exploration Geology
Mineral Deposits
Sedimentology, and
Petrology
The candidate seeking admission for MSc courses has to appear for an Entrance Test.


The School also offers the following courses under the self financed schem:
P.G. Diploma in Applied Hydrogeology
P. G. Diploma in Remote Sensing and GIS


The admissions to the above courses are on the basis of merit.


Research is actively pursued which aims at understanding of the geology of the Central India Craton.
The School offers MPhil and PhD programs.The thrust areas of research are:
Mineral resource evaluation studies;
Groundwater resource evaluation studies;
Igneous & Metamorphic Petrology; and
Precambrian Tectono-sedimentary Environment elucidation.
Research is promoted through MPhil and PhD programmes.The admission is through Entrance Examination.
The field of specialisation available is:
Hydrogeology
Applied Sedimentology
Igneous and Metamorphic petrology
Mineral Exploration & Mineral Deposits, and
Applied Geochemistry
Various Funding Agencies like UGC, CSIR, DST, MOWR, BRNS have supported the School by sanctioning research grants. About sixteen research projects have so far been completed and more than fifty research articles published in National and International journals.
The School has successfully completed 25 years and celebrated Silver Jubilee in 2009.
The School has organised Conferences (six National and one International) and two Workshops.
Postal Address
? Head
? School of Studies in Geology and Water Resource Management
? Pt.Ravishankar Shukla University
Amanaka G.E. Road,
Raipur - 492010
Chhattisgarh, India