School of Regional Studies and Research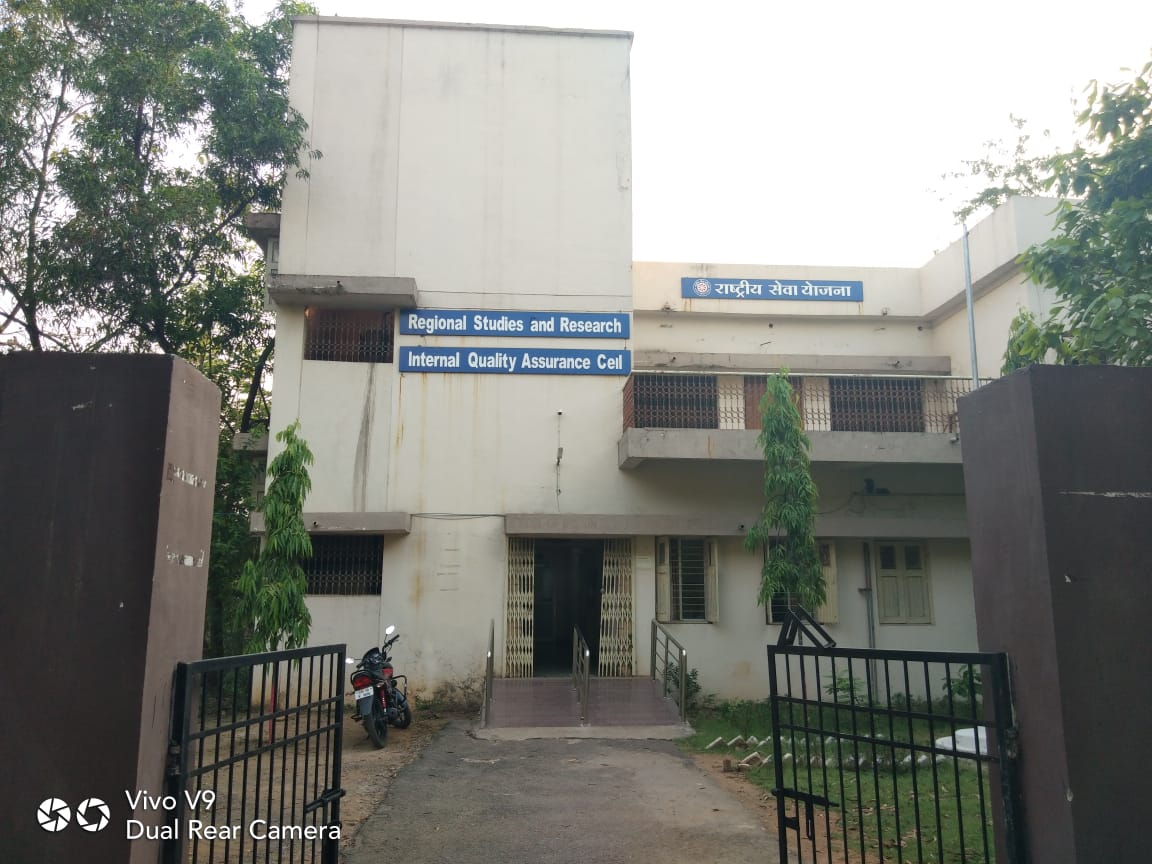 School of Regional Studies and Research
Year of Establishment: 1993
School of Regional Studies and Research, Pt. Ravishankar Shukla University, Raipur is the leading institute of India for creating a unique platform for blooming professional career of students on the governance of rural development, empowerment of Panchayat Raj Institution, creation of berth for entrepreneurship initiatives in rural areas, health care, land reforms, tribal development interventions. This School provides unique learning opportunities to students of India & Foreign countries to draw new sights from innovative regional development models to be replicated elsewhere with promising success stories. Special provisions for accommodating students from South Asian Countries, Africa, the U.S.A., and Canada have been offered. The course curriculum covers action-oriented, learner-centric, innovative, and capacity building for enhancing the competencies of students aspiring to become architects of holistic rural development and inclusive regional development programmes.
The School was established in 1993 on the recommendation and approval of the UGC VI Plan Committee. Initially, it was established as a Centre but in the year 2000, it got the status of a full-fledged department. The main objective of this department is to promote and conduct interdisciplinary researches that relate to regional problems. Accordingly, it has developed as an important center of interdisciplinary research for an in-depth study of multidimensional regional problems. It is a recognized research center for carrying out inter-disciplinary research in Regional Studies (In the field of Anthropology, Sociology, Psychology, Economics, Geography, History, Linguistics, Literature, Medical, Home Science, Social Work, Education, Agriculture, Management.
The School has a lively academic ambiance. The School organizes regular student seminars, usually once a month. In addition, there are lectures delivered by distinguished visiting scholars. The department also offers much in the way of non-academic pursuits. It lives on social, cultural, and recreational activities. It is important that you take time out from your students to enjoy the pleasures and challenges of living in a new and multi-cultural environment. Above all, students enjoy the certainty that their qualifications will be recognized & valued. It also presents students with the opportunity to make their own contribution to a dynamic and diverse institution.
Vision of University
To make quality higher education accessible to all sections of society, including the tribal population of Chhattisgarh.
To provide quality education in the disciplines of arts, humanities, social sciences, natural sciences, and other disciplines of learning.
To develop human resources with world-class competence and skills in the respective disciplines.
Mission of University
To develop the university as a center of excellence for higher education and knowledge resource.
To promote understanding the value of self-learning, creativity, and competence building:
By providing world-class education through university-teaching departments and schools.
By promoting quality research in university schools and affiliated colleges.
By creating an environment conducive to nurturing creativity and scientific temper.
Vision of Department
The School envisions every citizen across a rural area of state and country empowered to overcome poverty & lead prosperous life through agricultural growth and sustainable use of natural resources.

Mission of Department
To impart high quality and action research-oriented education and training for grooming professionals involved in the governance of inclusive regional development intervention in India and across the globe.
Future Plan:
Centre/Institute for Cultural Heritage Management:
Chhattisgarh (C.G.) has the richest cultural heritage in the central Indian panorama, which is still untouched and not hybridized in the core interior areas. But, due to the fast-changing scenario in CG in particular and the whole of central India in general, the culture and cultural heritage are at the threshold of being vanished rapidly. Hence there is an immediate need of preserving our cultural heritage and manage them with proper strategy so that we can it further for coming generations.
Preservation:
Collection and documentation of tangible and non-tangible aspects especially the fast vanishing one. Data archive and audio-visual archive will keep the record of codified documents (Manuscripts and Research documents) and Audio-visual documentation will be well preserved in the archival section of the section. The continuous research activity will be conducted as per the scope of the center.
Promotion and Marketing:
Research for Development of Cultural heritage promotion, strategy, policy and awareness, strategy implementation, and monitoring. For this purpose, a Museum for depicting cultural heritage will be established for managing activities.
Artists and Craftsman will be given prime importance and promoted and patronized by the center for sustainable development of the art forms and artists.